Honk!
Artwork for the Selma Arts Center's 2017 production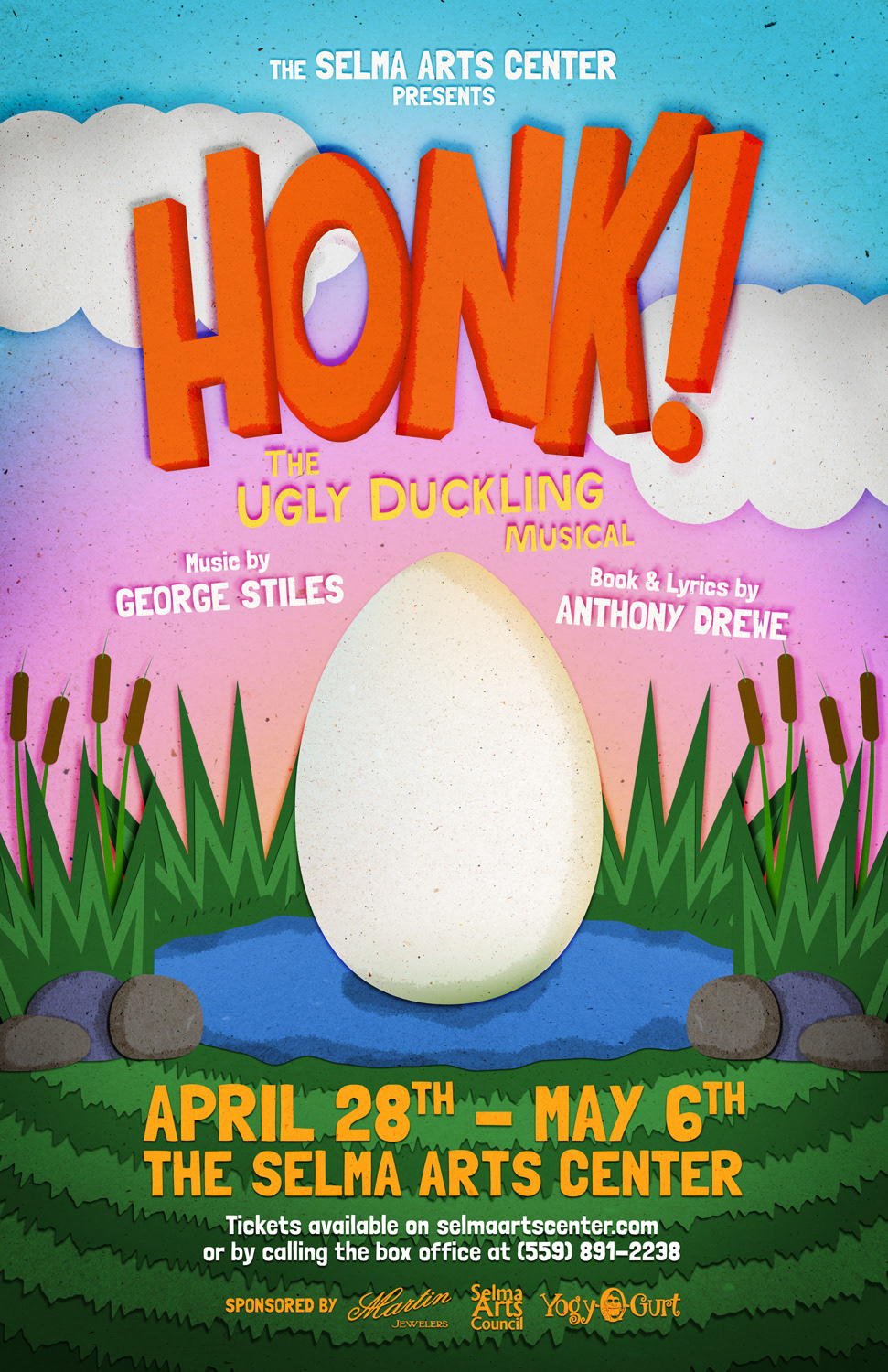 The idea behind the artwork for

Honk

came from children's pop-up story books, and style was inspired by the video game

Yoshi's Story

. I wanted it to look like someone had made this out of cut paper and glue, pasting it all together to make a scrapbook-like illustration that had some depth and felt organic.