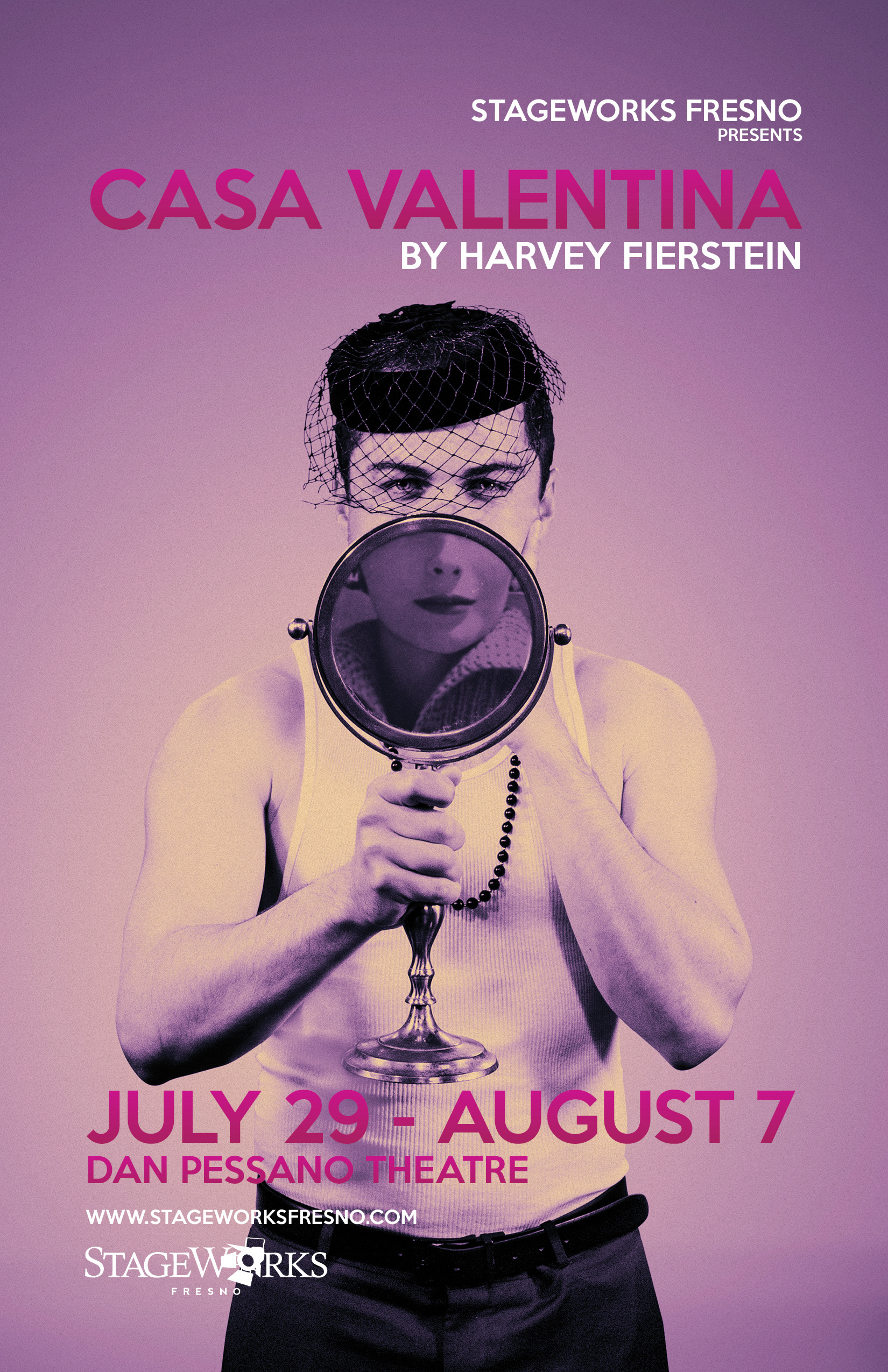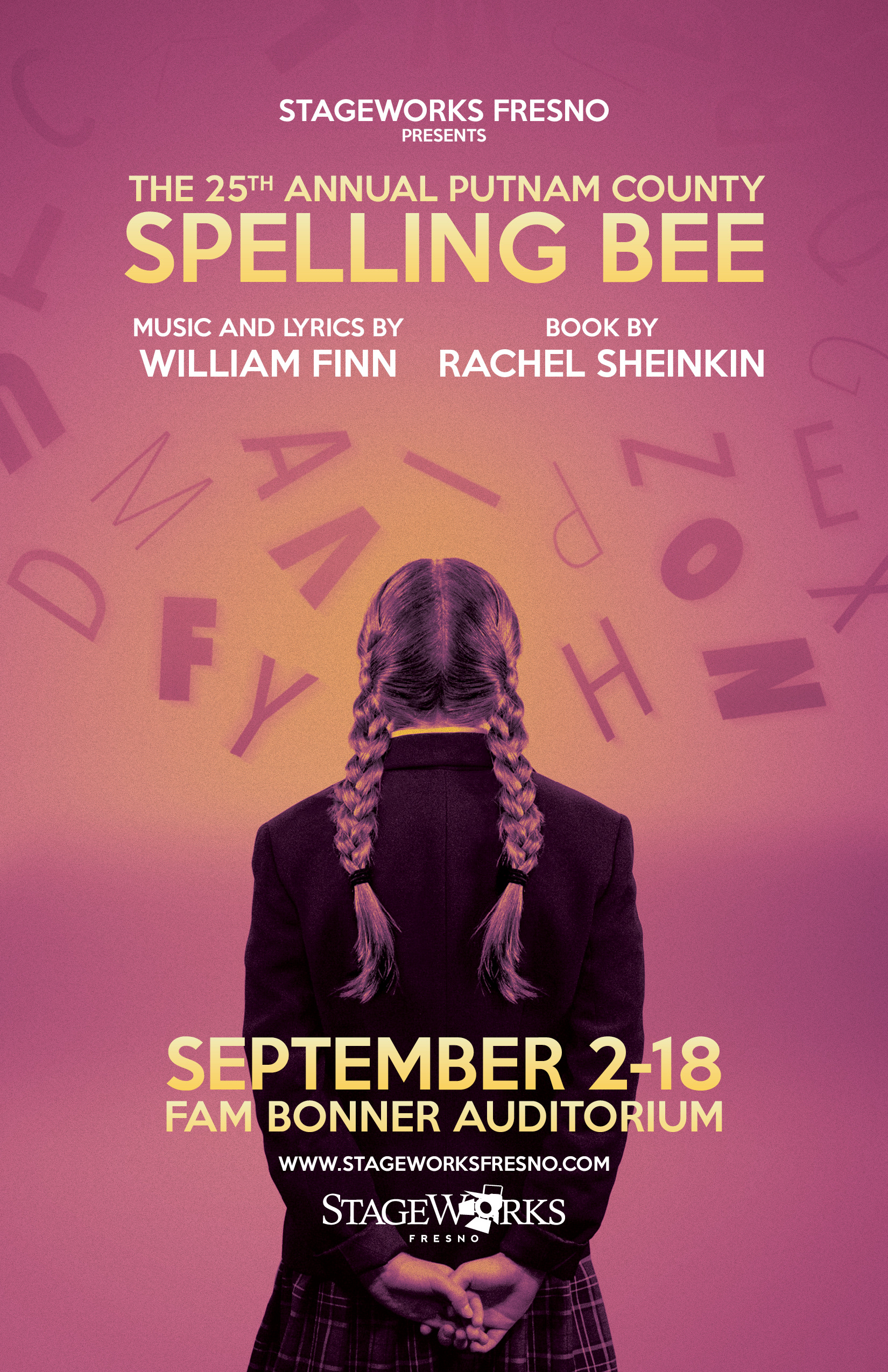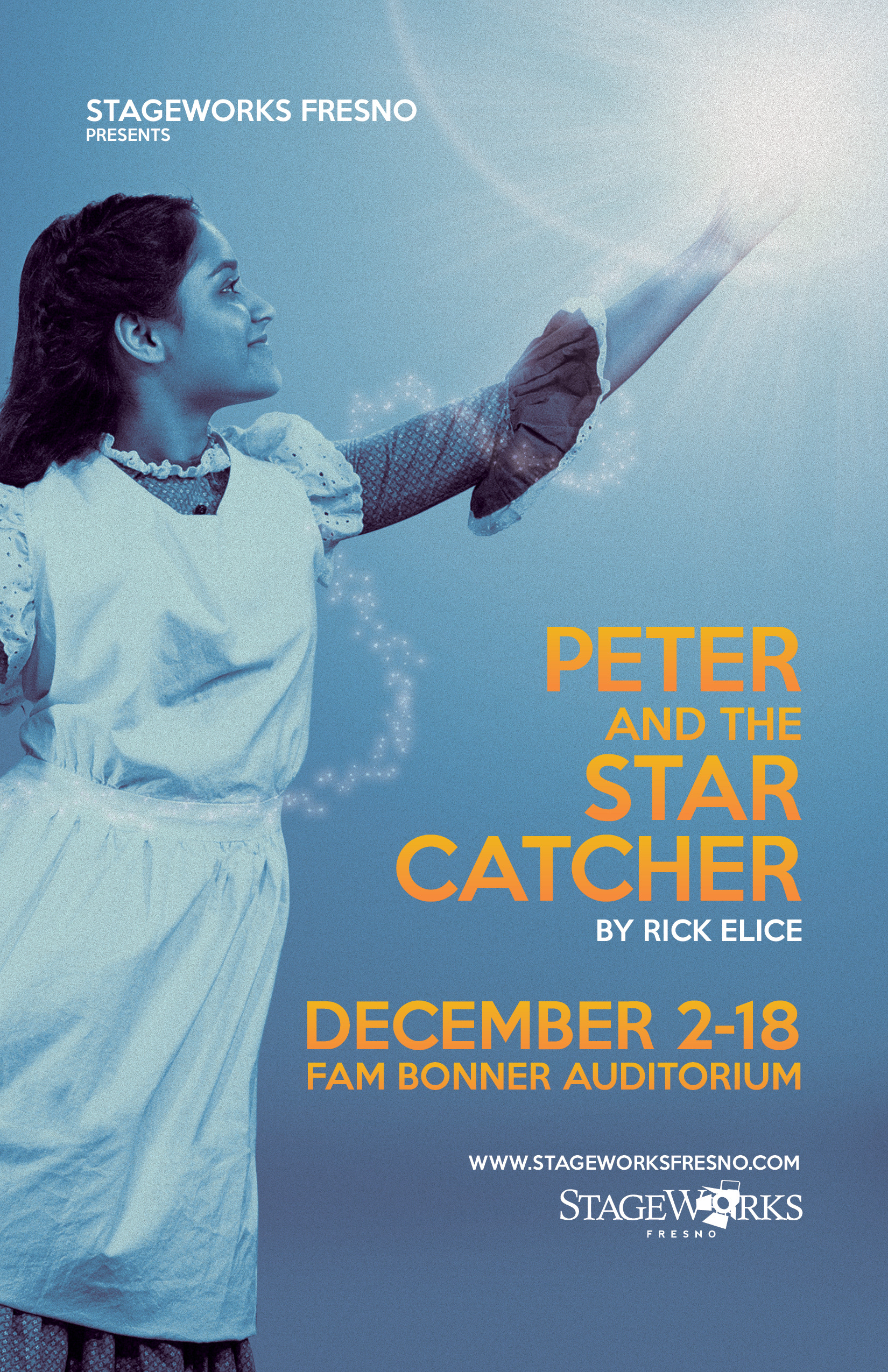 The series of four posters is inspired by dreams and inner struggle. Many of the characters in each show all face mountainous obstacles: deaf/blindness, identity crisis, really hard-to-spell words, etc. I wanted to try and visually convey the problem facing a character and how they might be feeling in the moment you see frozen in each piece.
In the case of
Tommy
, we see him falling through the air, almost completely disconnected from reality because he cannot see, hear, or make communication of any kind. I would imagine he feels lost and afraid. It's sort of a reference to the sickening sensation of when you're about to sleep and you suddenly feel as if you're falling. It's sharp, fast, and unsettling. 
Model: William Bishop
The artwork for
Casa Valentina
 takes a stab at identity crisis. While not many of the men in the play wish to actually be women, there is of course the desire to look beautiful and feel comfortable in their skin. They feel natural and free in their sanctuary, but in the real world they must maintain their masculine appearance. The mirror symbolizes fantasy while everything else is the strange dull reality these men have been forced to live in. 
Model: Dylan Curtis

Spelling Bee
is a bit more literal. We have the letters flying around the character of Logainne as she attempts to spell a difficult word. I like to think of this image as something right out of a stress-induced dream the night before the Bee. The colors are meant to feel whimsical and bright but still a bit daunting in tone. After all, Spelling Bees are not easy! 
Model: Karlie Stemler
Peter and the Starcatcher
is a hilarious romp about the origins of Peter Pan, his friendship with Molly, and introduces the subject of "star stuff", a powerful and mystical force in the play. It's a fun tale that you might read to your children at bedtime to bring pleasant dreams of adventure and magic. I wanted to convey that feeling of flying through the air, held down by nothing, searching for what you most desire. Reach out and grab it!
 Model: Kaitlyn Fernandez
Summer season postcard (front)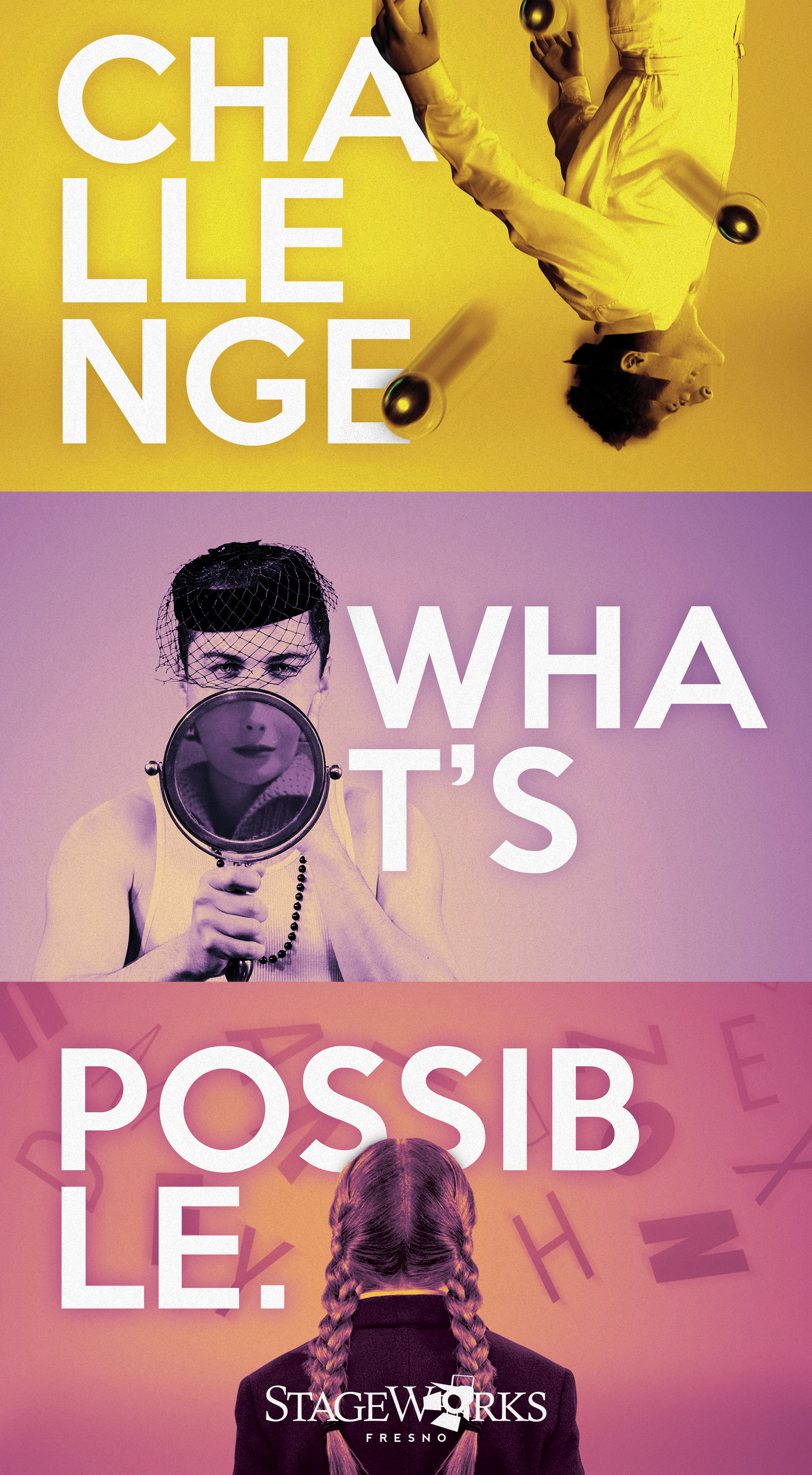 Summer season postcard (back)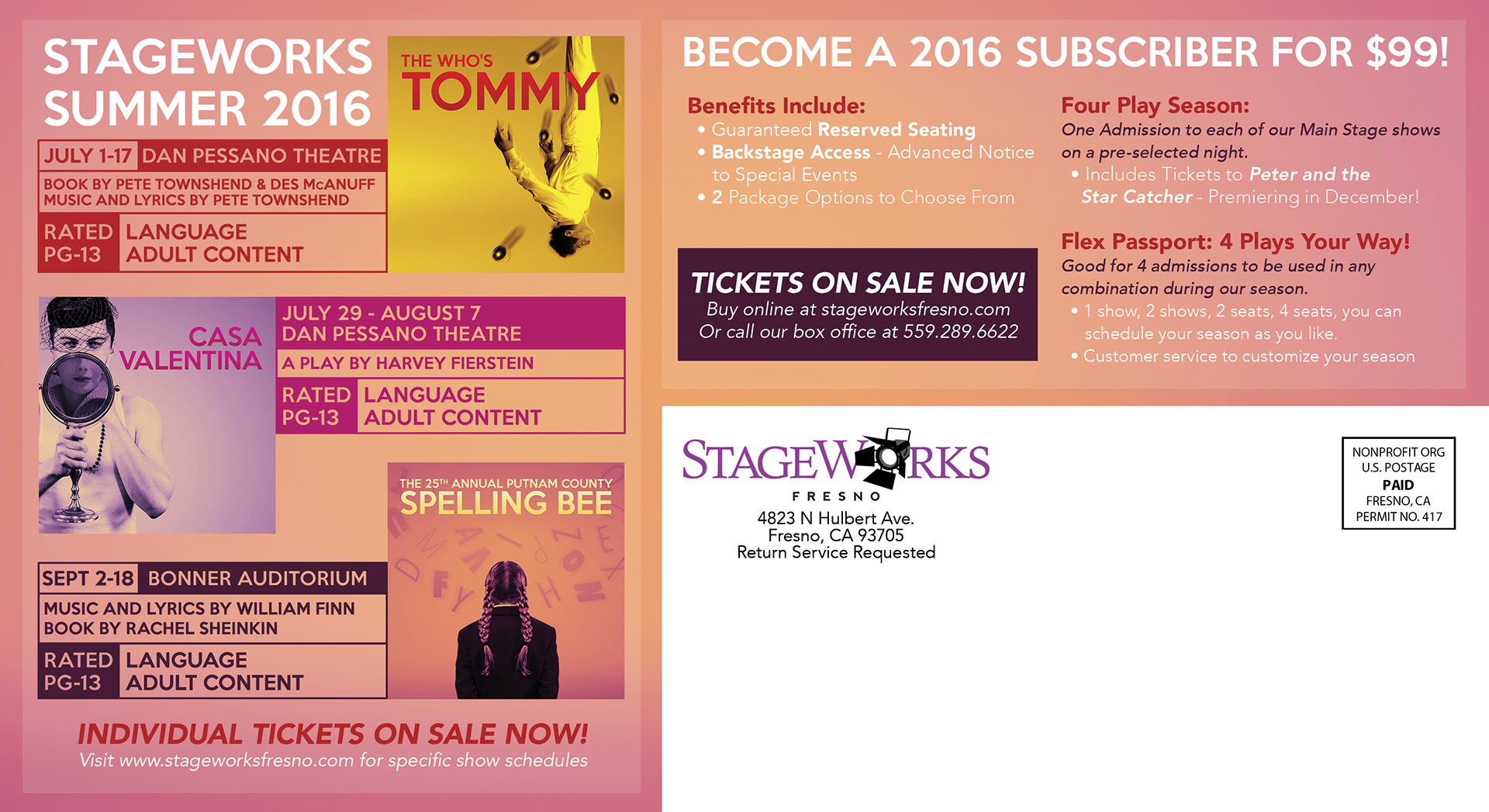 Summer season program cover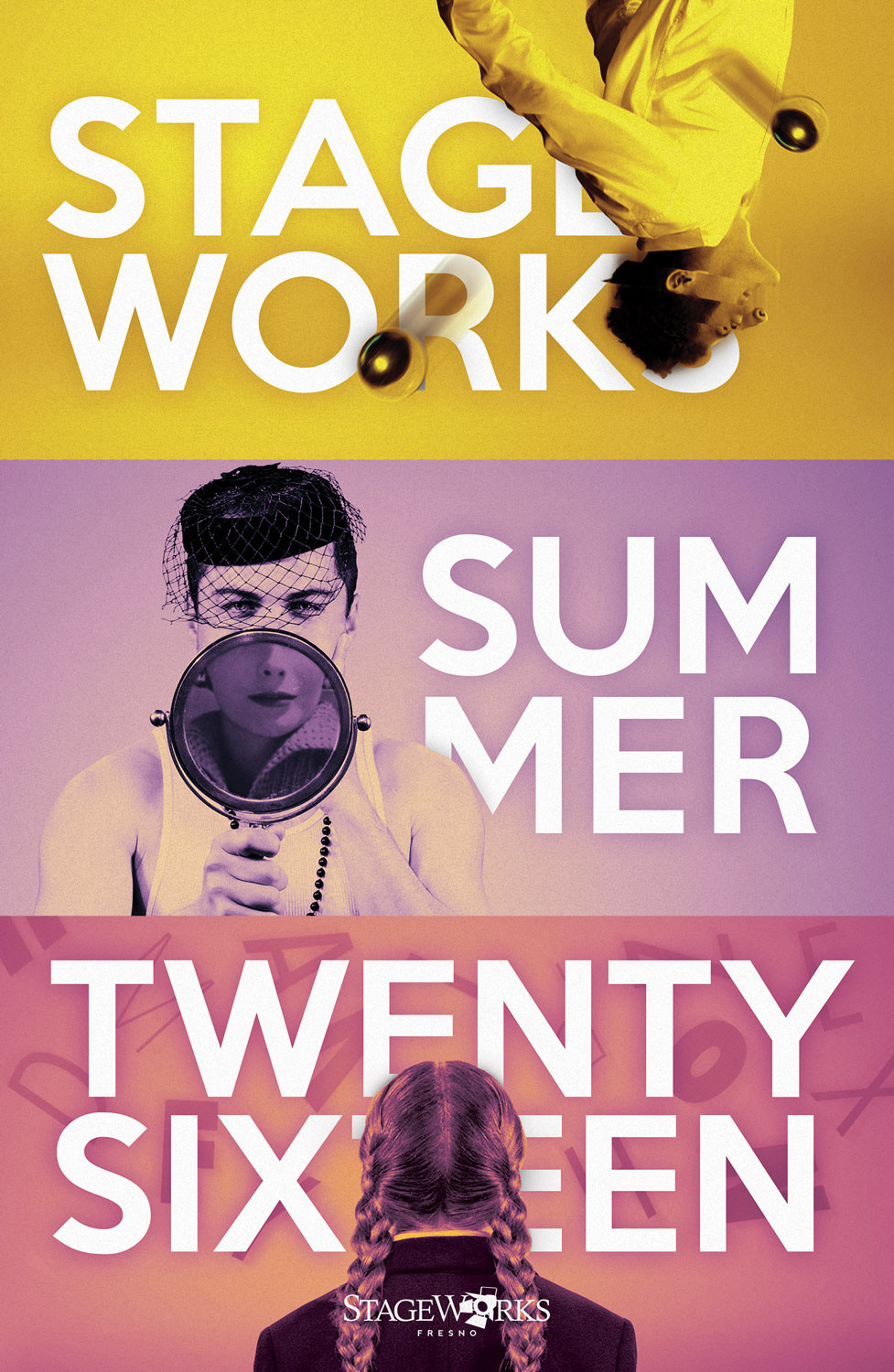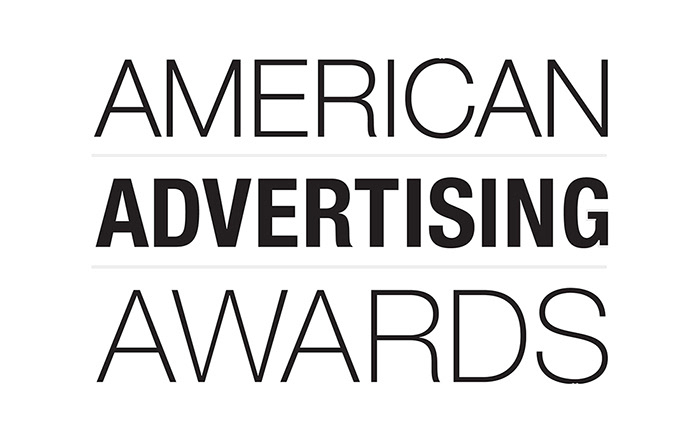 American Advertising Awards (2017)
Regional:
Silver ADDY (Out-Of-Home - Poster: S09B Campaign)
Local:
Bronze ADDY (Out-Of-Home - Poster: S09B Campaign)